Mall decoration company
From the design to the manufacturing of festive decorations, our in-house creatives imagine and put together a tailor-made concept, for you right here in our decor workshop. Our approach puts forward human ingenuity for results that will satisfy all your needs. The idea is the spark of departure, which pushes us off the beaten path!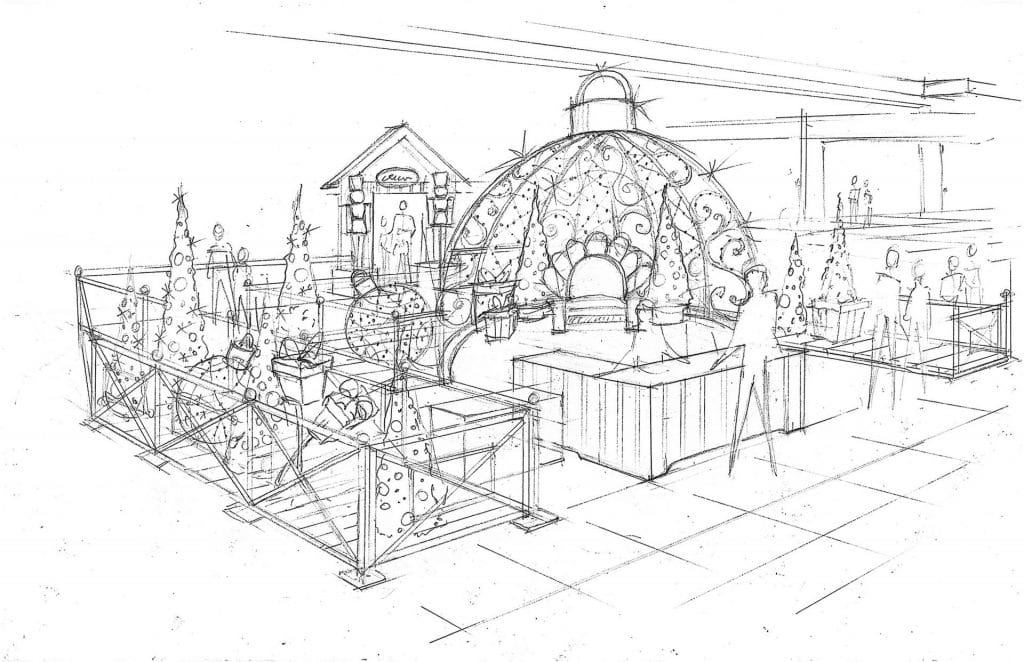 Drafting the Decor
Creative design and installations for shopping mall made according to your preferences. Our decoration workshop houses the best of the creative talent in the industry! Our professional artists first create sketches by hand, proof of our manual talent and the uniqueness of our achievements.
3D rendering
We produce a 3D rendering that will give you a faithful and accurate overview of the proposed concept with its dimensions in the future space. Our team of professional craftsmen will accompany you to answer all technical questions during the visual contextualisation meeting.
Decoration Installed in the Mall
After having gone through all the stages of the design sets, comes the moment for our artists to put the finishing touch! We work with talented people from different creative disciplines to initiate and complete bold mall decoration projects!